Thursday 5-Jan-2017, 07:49 AM

(This post was last modified: Tuesday 10-Jan-2017, 09:43 PM by Duras.)
Date:
Wednesday 04/01/2017
Venue:
Tupperware distributorship warehouse
Time:
5 - 7pm
Mission:
Add Redback awesomeness to members of Tupperware at their Family Fun Day.
Trooper Attendance:
RBG:
Cre8tiv - TA
Duras - TK
Support Crew / Guest Trooper Attendance:
Blue
QBShan
Details:
QR's summer timetable caught me out (should have planned a bit better but maybe they need some Imperial oversight
) so I arrived last to find Cre8tiv and Blue already there.
We got armoured up and prepared for work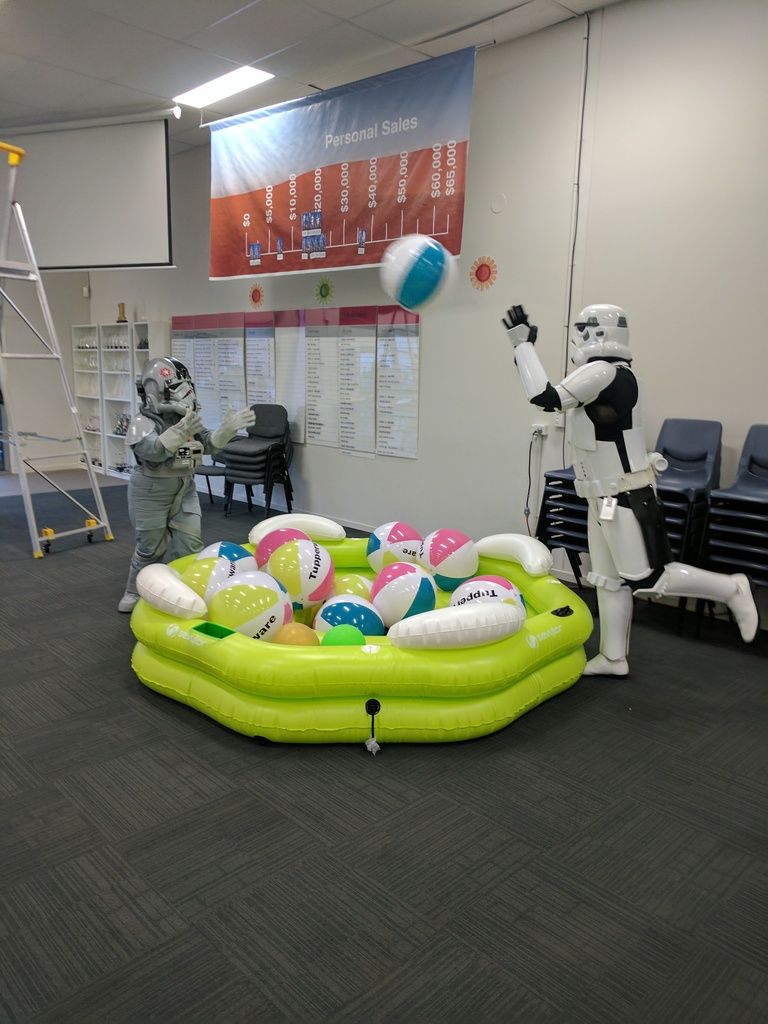 After a relaxing warm up we buckled down to then find out we were not there to be the newest demonstrators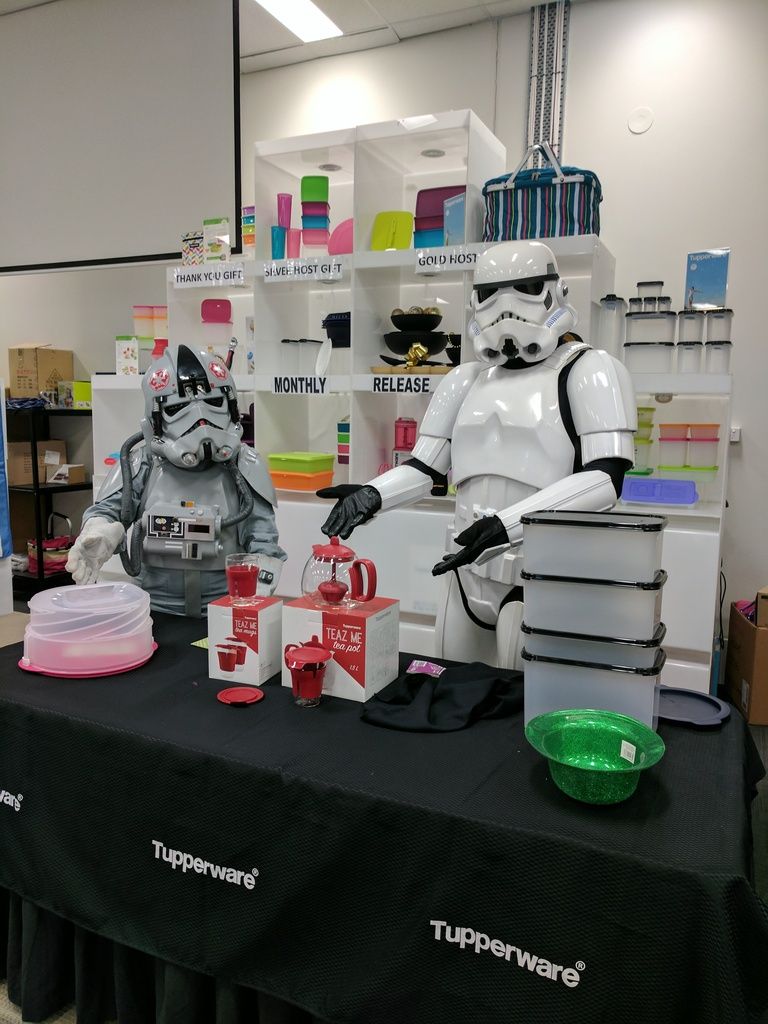 We soothed our hurt feelings with a quick ice cream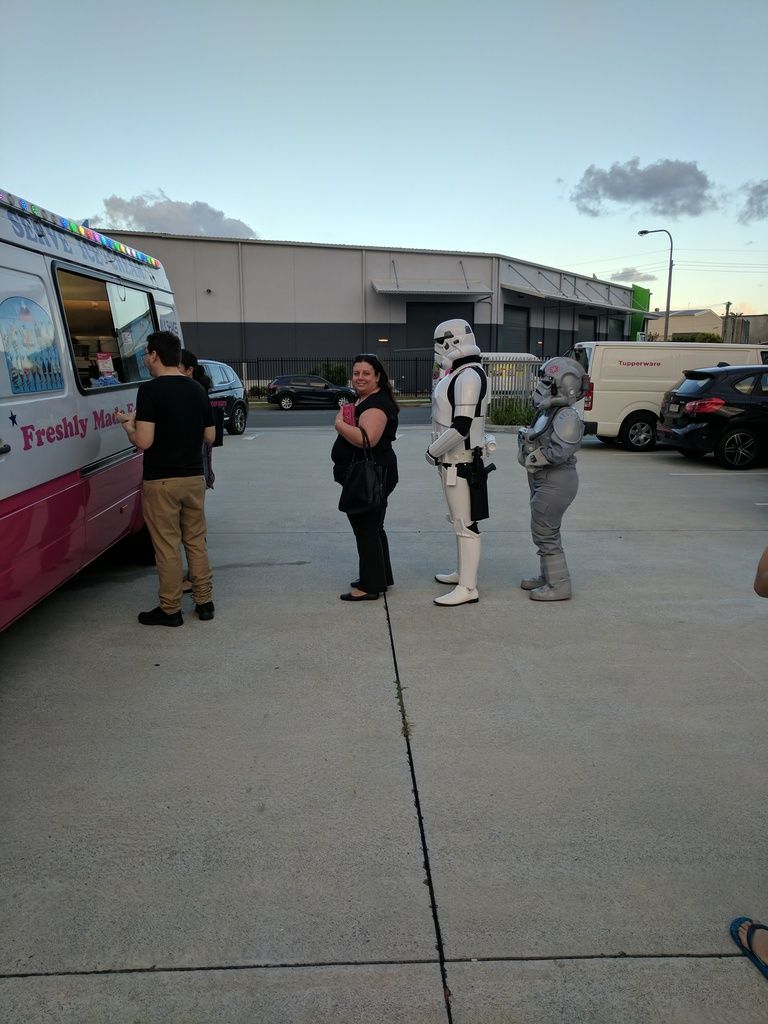 We met with the manager who quickly told us to get on with it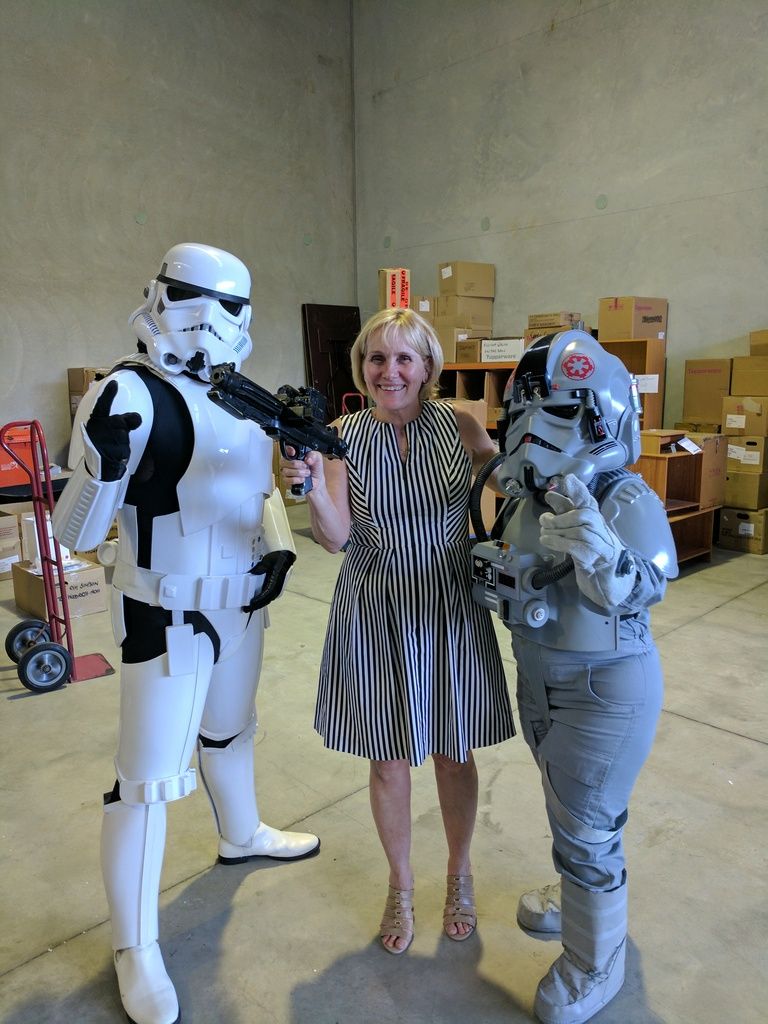 Being a compact location spent an hour just doing a couple of laps of the event which by then pretty much anyone that wanted our pic had grabbed one.
At 7 they made some announcements of which teams had down well as well as a thank you to Redbacks for attending again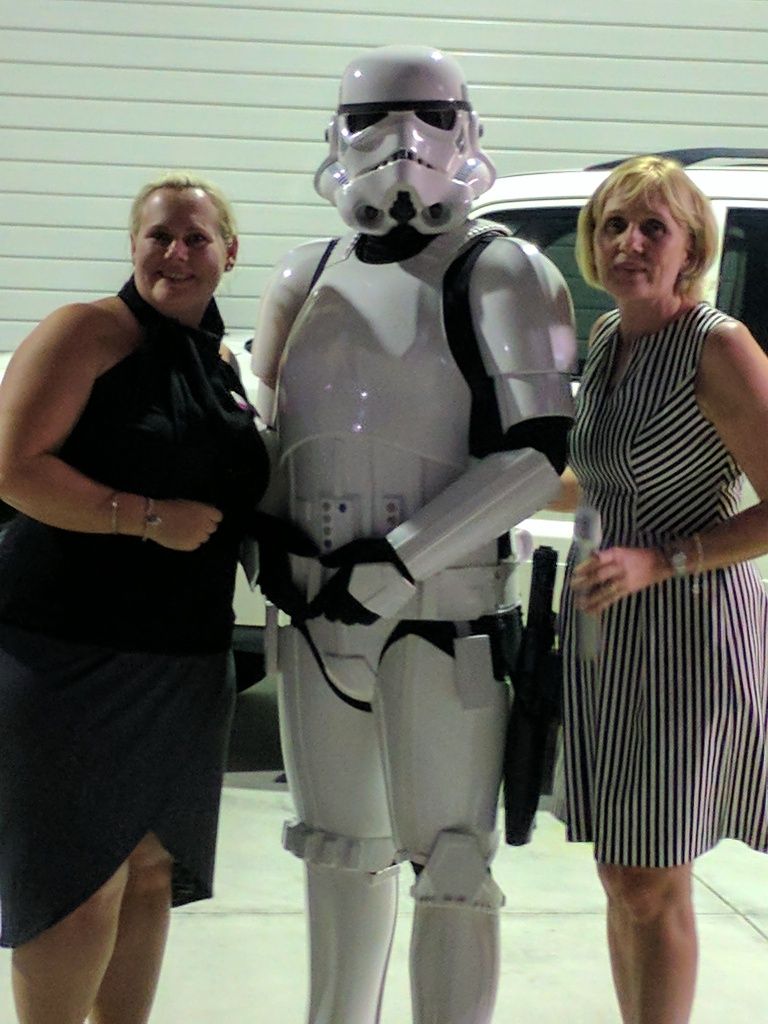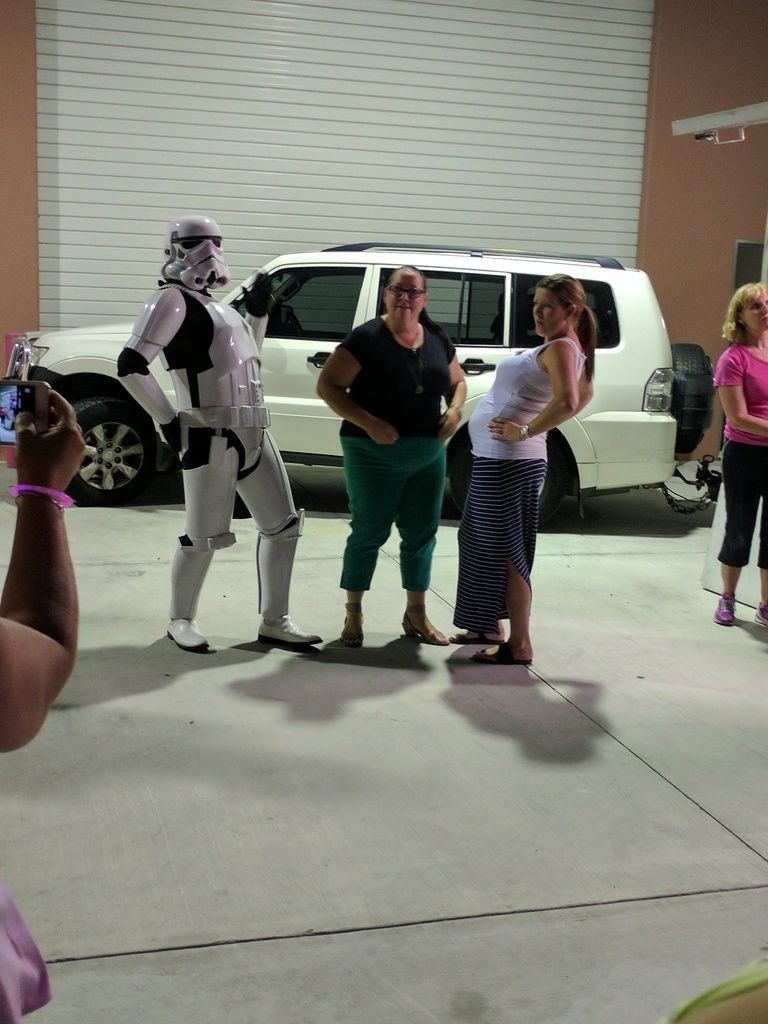 I may have got mixed in with some of the people called up for recognition (I was quickly told I wasn't elegible for the prises though
)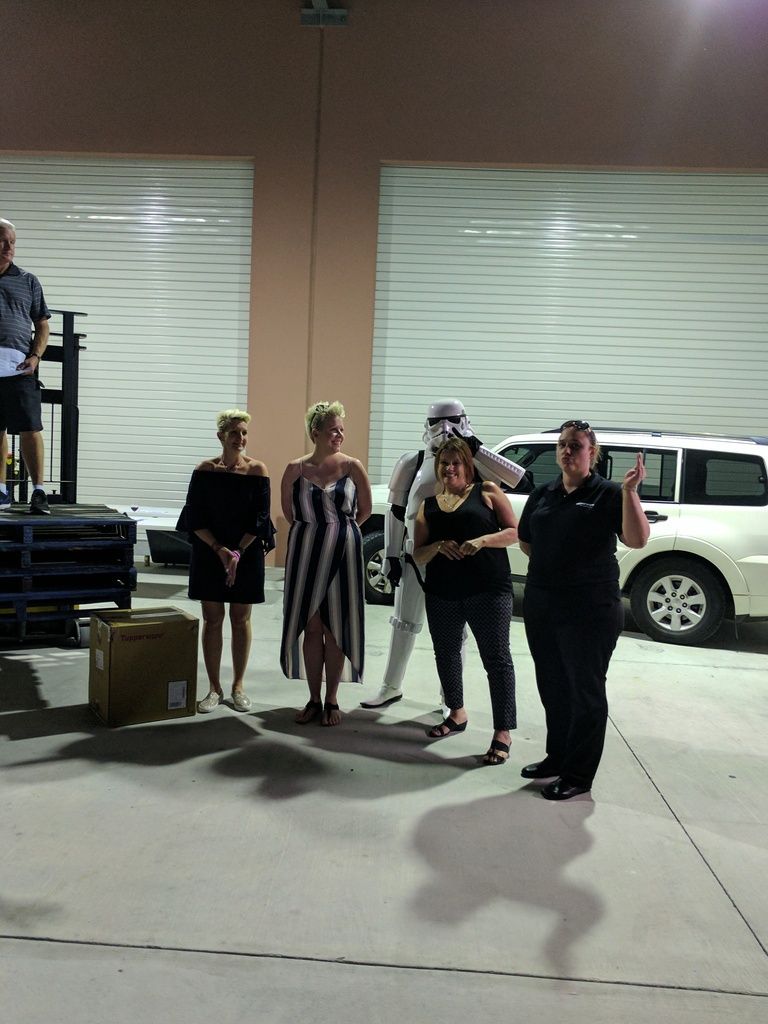 Though I think I would have looked good on a camel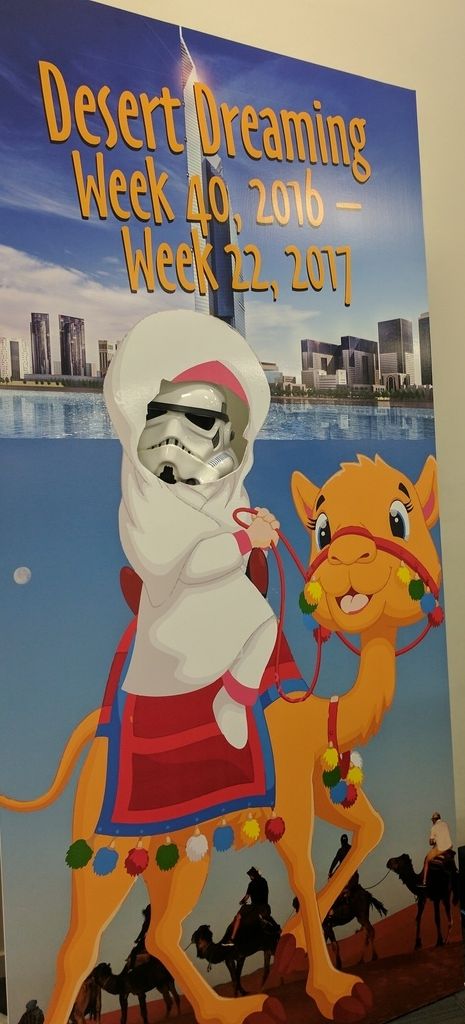 Charity Funds Raised:
$200 for Brain Cancer Foundation
Injuries / Malfunctions:
N/A
Public Incidents:
at least 3 kids cried :D with one girl freaked out cause "I can't see their eyes!".... Also one little girl who cried cause Dad pulled her away and she wanted to stay and wave at us ... so that's a new one
Cre8tiv was called a TIE pilot a couple of time
Mission Status:
Success
to