Sunday 10-Nov-2013, 03:59 PM

(This post was last modified: Monday 11-Nov-2013, 03:59 PM by poindex.)
Date:
Saturday 9th November 2013
Venue:
Rockhampton - Big W
Time:
9:00am - 1:00pm
Mission:
To help promote as many toys (*cough star wars toys cough*) as possible during their Christmas launch
Trooper Attendance:
RBG: 10429 - Poindex/CC
Support Crew / Guest Trooper Attendance:
Jacknife, SitherShaw
Details:
Whilst the high Lord Vader had ordered his personal Legion to spearhead the blockade at the Nova System, the lone ARF Clone Commander Trauma was sent on his first solo mission….
Infiltrate the enemy's lines and capture the Red Hairy Beast at any means necessary.
Upon arriving to
"W"
(Big W), it was soon realised that Trauma's camouflage wasn't going to cut it. So he did the hardest thing in his life… Think.
Option A: This could only lead to interrogation by the enemy.
Whereas option B had locals accepting Trauma as one of their own.
Ready to seek out the elusive "Red Hair Beast " Trauma stumbled across the Wanted posters of the local outlaws. $5 is cheap on world
"W"
……...................................
Suddenly to Trauma's surprise Lord Vader appeared out of thin air expecting his Field Report first hand.
With nothing to report Trauma was spared his life and tripled his effort to seek Lord Vader's praise, by shopping for the Boss.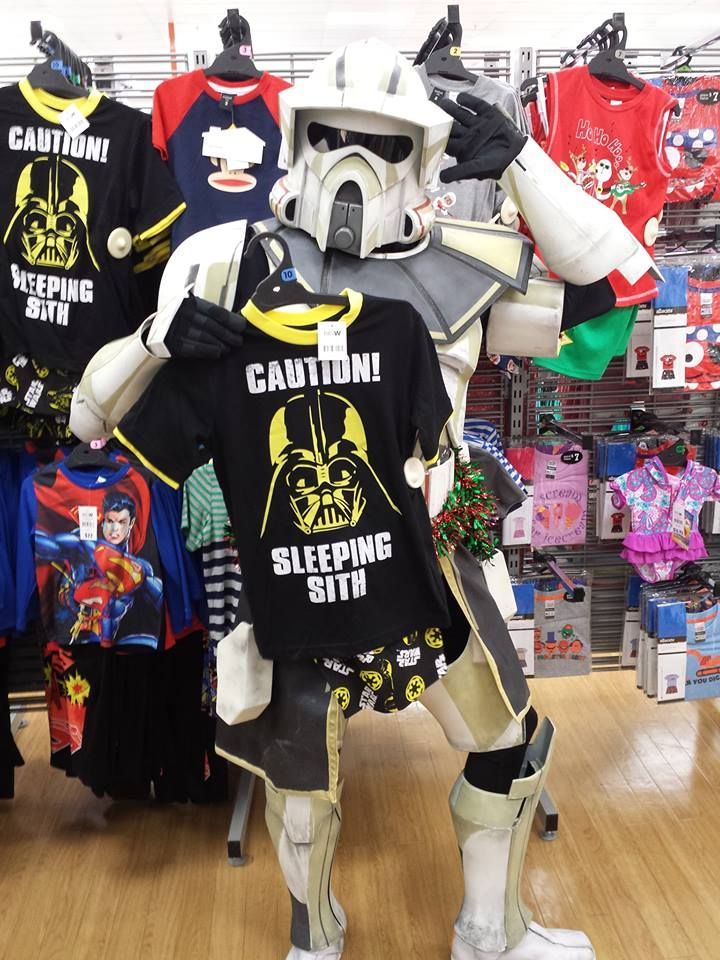 Well back to work.
……......................
"!!!!HALT!!!! Have you seen a 6 foot Fuzzy Red Hairy Beast around these parts?
Following 3 days (hours) on this lonely planet Trauma finally succumbed to the realisation that he need to hire a group the locals call "
W
rangers" to assist in capturing this Wild Vicious Red Haired Beast.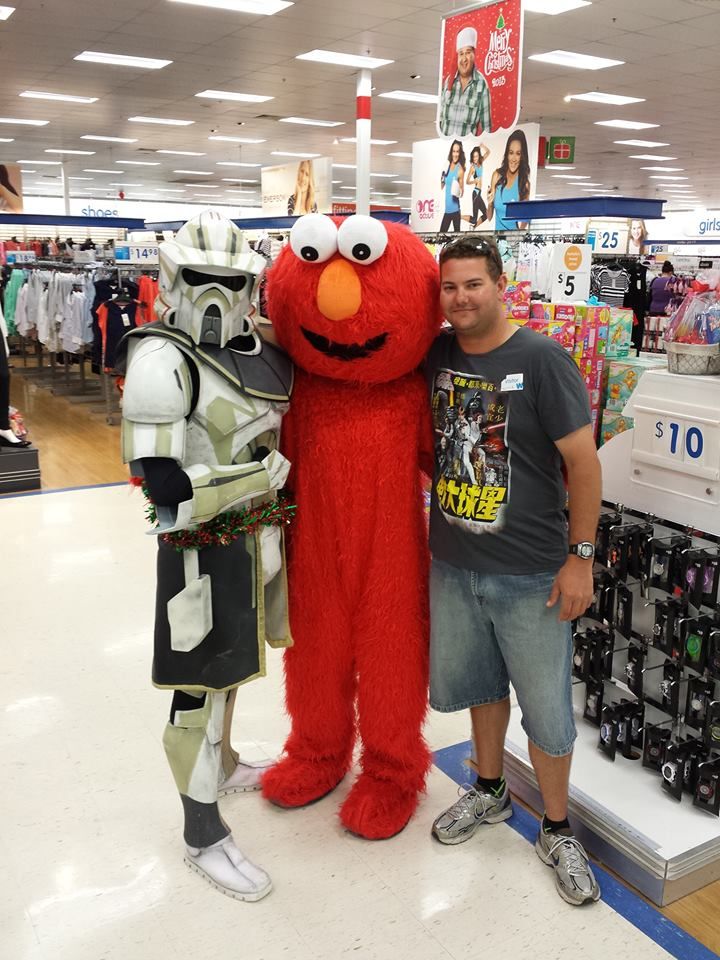 Charity Funds Raised:
$100
Injuries / Malfunctions:
Nil
Public Incidents:
Nil
Mission Status:
Success