Sunday 8-Dec-2013, 08:34 PM

(This post was last modified: Sunday 8-Dec-2013, 08:41 PM by Angelman.)
Mackay Gametraders Mackay Birthday
Date: Saturday 30-11-2013
Venue:
Gametraders store in the Canelands Shopping Centre in Mackay
Time:
10am - 1pm
Mission:
Help Gametraders celebrate their 2nd birthday in Mackay.
Trooper Attendance:
RBG: Angelman 6729 CC-Cody, JOker 8548 CC-Rex, Stormybrite 13231 SL-Nihilus, Wrigzach IC (I think this may have been Zach's first troop as a fully approved member!!! Edit: Apparently not, approval still pending)
RL: Keld, LadyLeia
GA: Charlotte GA-0568 and Jordyn GA-0567
Support Crew / Guest Trooper Attendance:
Jacknife, Kara (Bo Katan), Pants, Voiletta, staff from Gametraders
Charity Funds Raised:
TBA
Injuries / Malfunctions:
None.
Public Incidents:
None.
Mission Status:
Successful (invited again for next year).
Photos:
http://s45.photobucket.com/user/501qld/l...t=9&page=1
Mission Details:



Incoming transmission received from Mackay Gametraders, that management were concerned about recent strange activities and sightings occurring in and around their store. Fearful that these disturbances may interrupt their 2nd birthday celebrations the call went out to the Redback Garrison and Rebel Legion to supply troops to safe guard the event.
Many troopers, both local and from surrounding systems (including Rockhampton system) converged on the site. The management at Gametraders seemed very glad of our presence.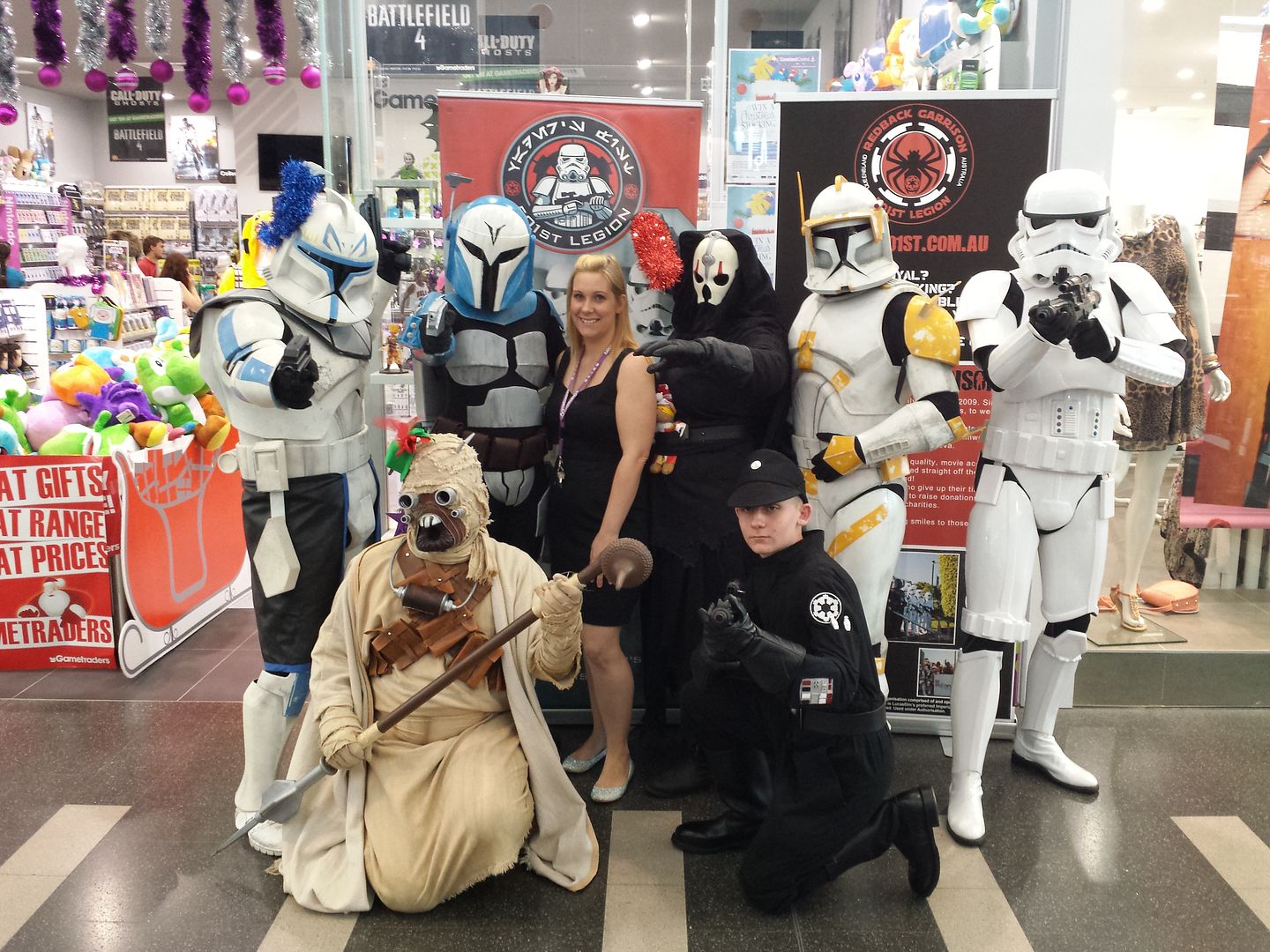 Patrolling the store Captain Rex (Joker) came across Jedi Master Yoda, he seemed very different somehow???




A stormtrooper was spotted attempting to acquire Darth Nihilus's (Stormybrite) lightsaber. Indeed strange things were occurring.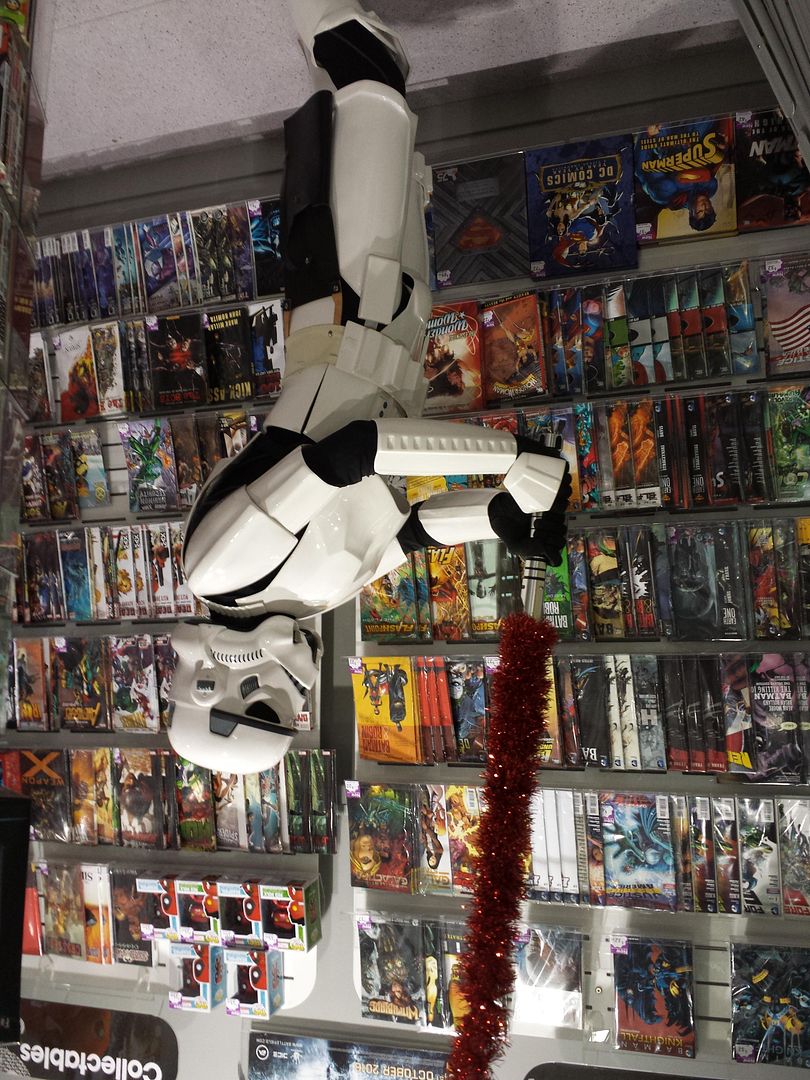 Sometimes you just need to focus, and given the tunnel vision focus of our friendly Tusken friend Keld, well he managed to spot something odd. So he informed Commander Cody (Angelman).




And he informed Captain Rex (JOker).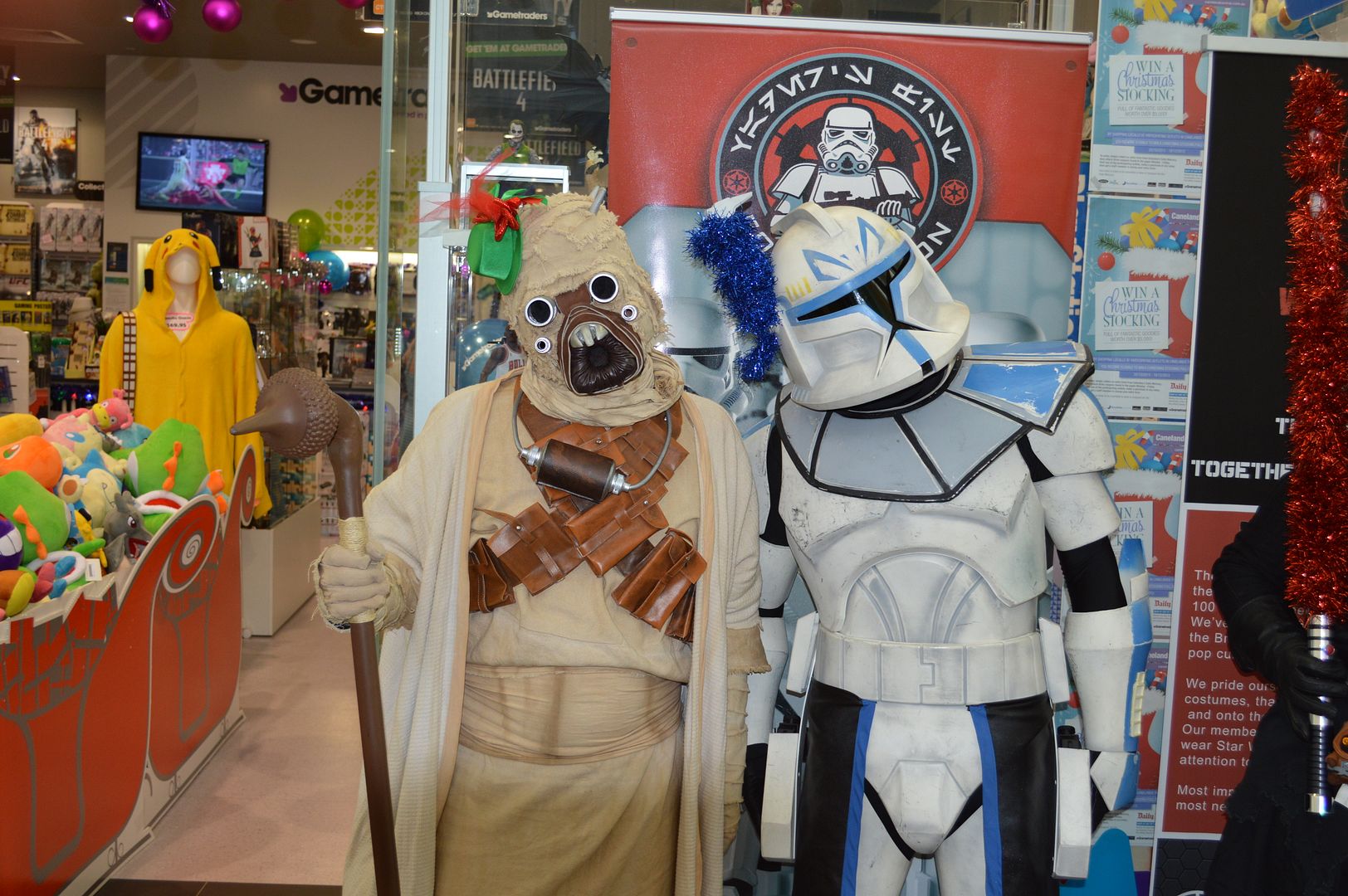 It would appear that the management of Gametraders had also invited other cosplayers to attend their birthday celebrations. One of those guests happened to be in possession of a portal gun.
Given Tusken Keld was the only one capable of seeing the rift, the duty fell to him to close it. Tusken with tunnel vision and a portal gun ... what could possibly go wrong???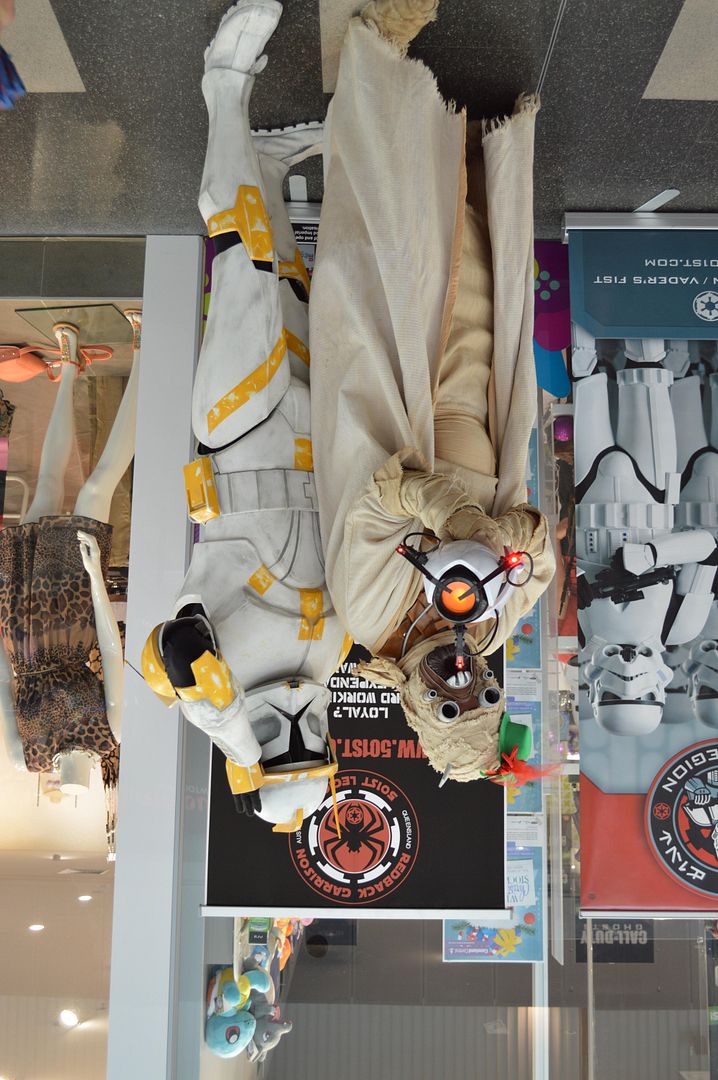 With the rogue portal safely closed by Tusken Keld we posed for more digital images and said farewell till our return at their next birthday celebration.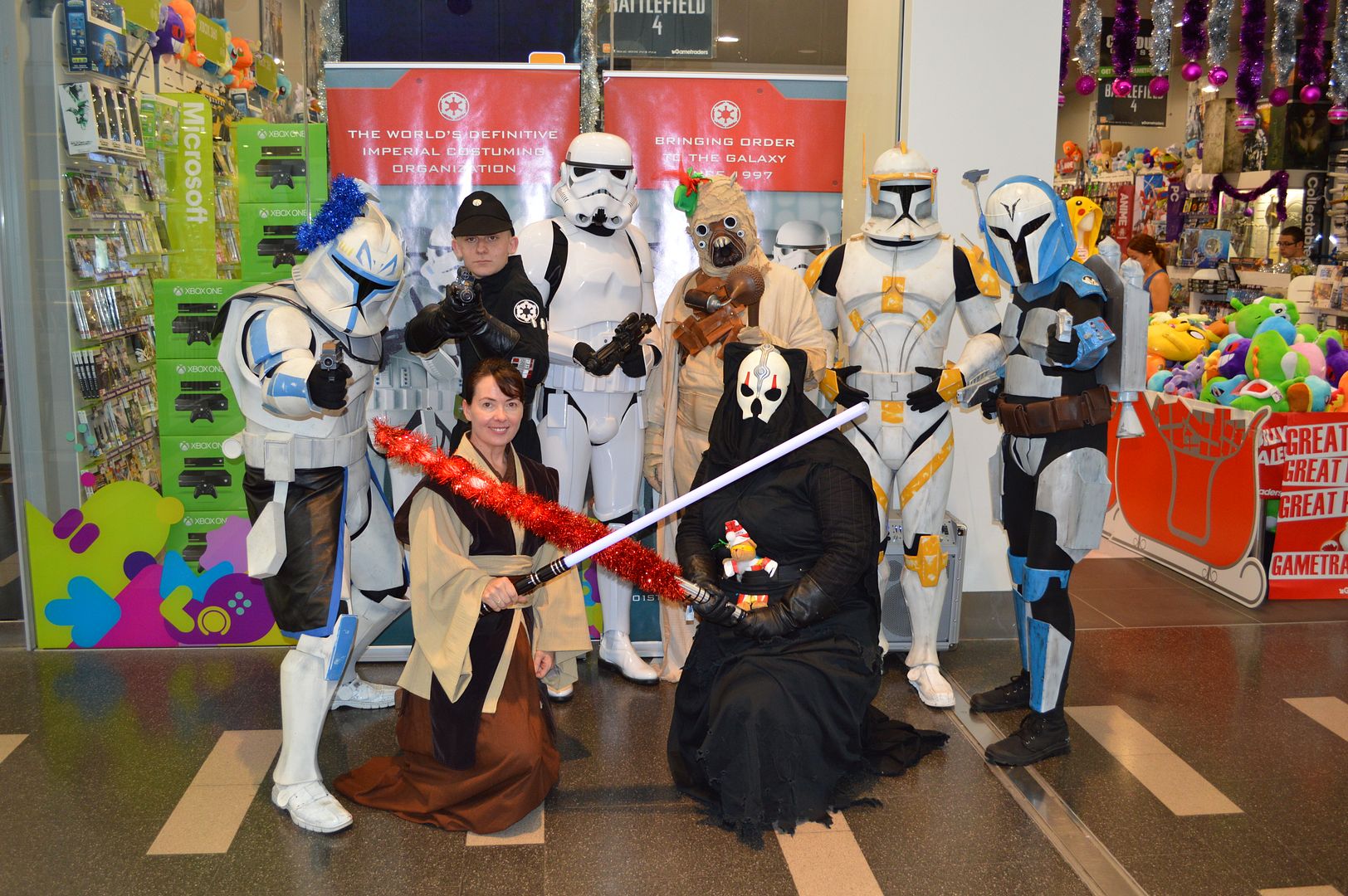 Thank you to the team at Gametraders Canelands Mackay.
.
Michael (Angelman TK6729)
:DW13: :DW14:
I'm THAT guy from the video, 501st Documentary (
Link
)