Saturday 11-Jan-2014, 06:48 PM
Date: Saturday 11th January 2014
Venue: The Wonder Factory, Royal Brisbane Hospital
Time: 9:30am - 11:30am
Mission: To attend the Wonder Factory and help bring some Star Wars cheer to the kids in the wards.
Trooper Attendance:
RBG:
Buzzard – TK
Oevil1 – TK
blueski – Sandtrooper
stormraven - TIE Pilot
RL:
Jediprincess - X Wing Pilot
Details: Had a great team of characters with great responses from the kids. Although the guys did have one little boy convinced that they were the good guys and I was the bad guy because I destroyed their home.
Others took my claim of blowing up the Death Star as a good thing.
And another little girl wanted to play catch the plush rabbit with each of us, but we needed a heads up, as the first attempt to get a TK to catch it failed miserably. All good second time around with a bit of warning it was coming. Another little boy had Star Wars Lego characters strung up around his room. There was an X Wing Pilot, but no TKs.
He claims he's got more to hang up there though.
Injuries / Malfunctions: Nil
Public Incidents: Nil
Mission Status: A great success. Great Job Guys!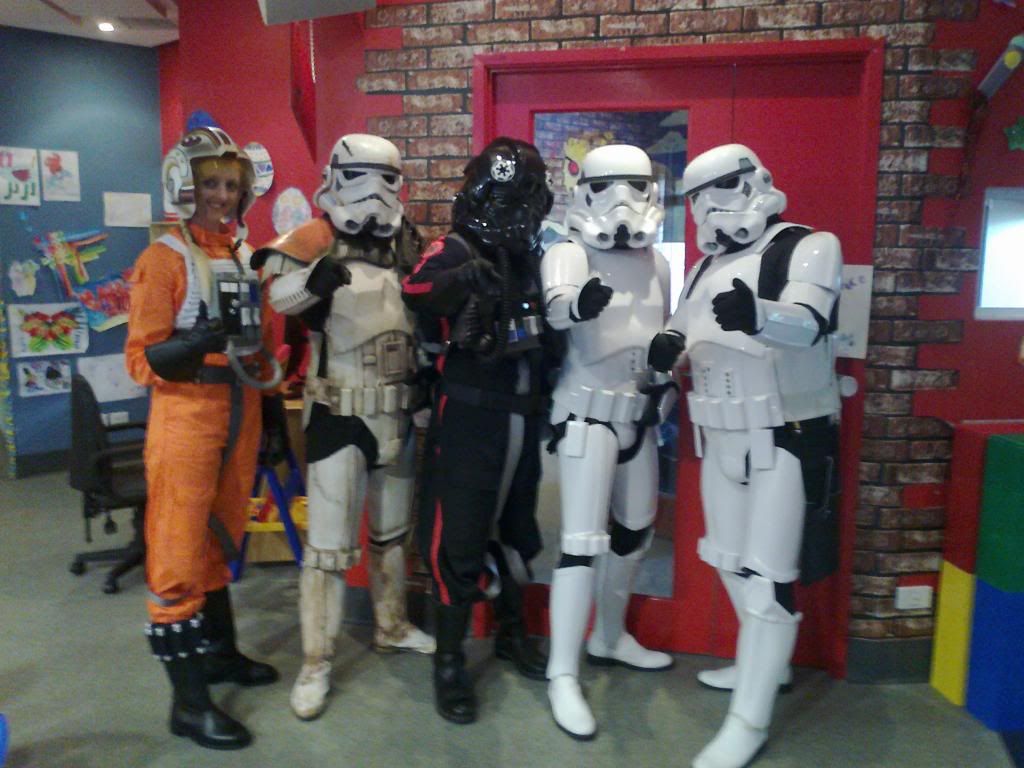 Bunnies..... The cutest things ever!